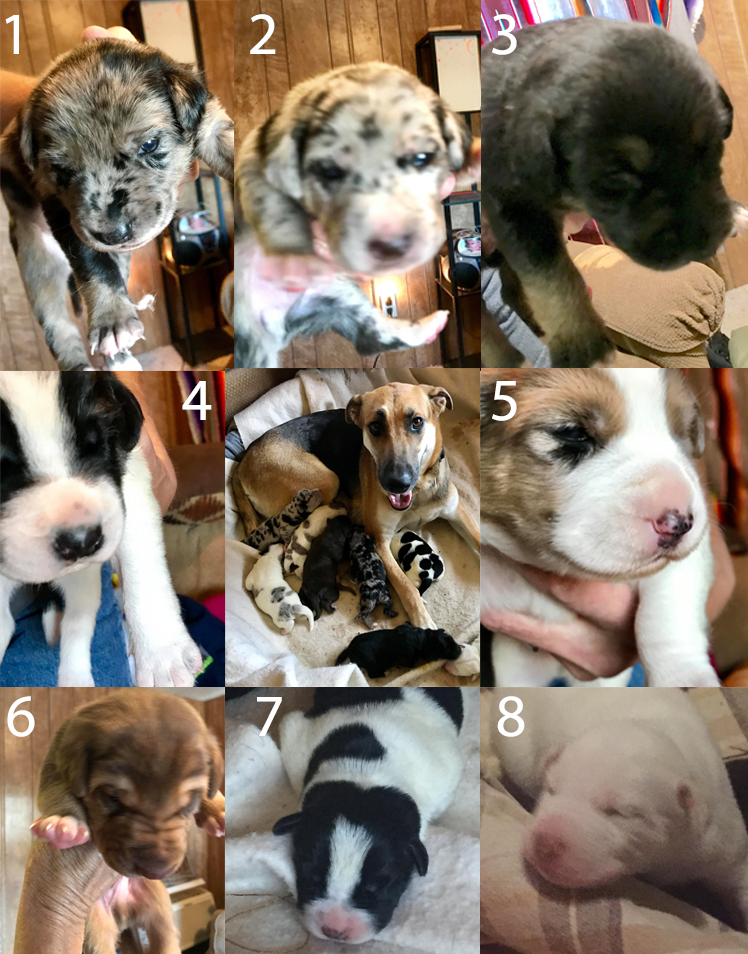 Get ready for some cuteness! You can see that mom is a beautiful shepherd mix and dad is a complete unknown quantity however, I am going to do a DNA test on a couple of puppies to see what we might be dealing with.
Animal Rescue Relay Will be taking $50 deposit to hold the puppy of your choice but that is ONLY after an adoption application has been filled out at w8q.b8f.myftpupload.com
– So essentially whoever fills out the application IN FULL and gets the deposit to us gets first pick.
A home check is also required and if for whatever reason be it a landlord issue or something else your $50 will be refunded if it's a no-go on the home check.
Please feel free to PM me with any other information regarding the puppies and keep a watch out to find out what breeds they might be as well as the sexes of each puppy.
They just turned three weeks old today (8/29/2019), and will be available for adoption in approximately 4 weeks. If interested, fill out an adoption application here with the number of the puppy you are interested in. Our adoption fee is $200. All puppies will be fixed, up to date on vaccinations, microchipped, and healthy.